Bombay Sapphire Mint & Ginger Twist
Your 'must try' cocktail list just got a little longer, all thanks to this refreshing fusion. It's our classic G&T with a twist, bringing all the bold flavour of Bombay Sapphire and ginger together, finished with fresh mint.
Ingredients:
50ml Bombay Sapphire
1 Sliver of ginger
1 Mint Sprig
100 ml Premium tonic water
Method:
Add ginger slice to balloon glass and muddle
Fill glass to the rim with ice
Stir until frosted then strain excess liquid
Add Bombay Sapphire
Stir drink to acclimate contents
Tilt glass and pour chilled tonic water down side of glass and lift
Once gently using bar spoon
Garnish with silver of ginger and mint sprig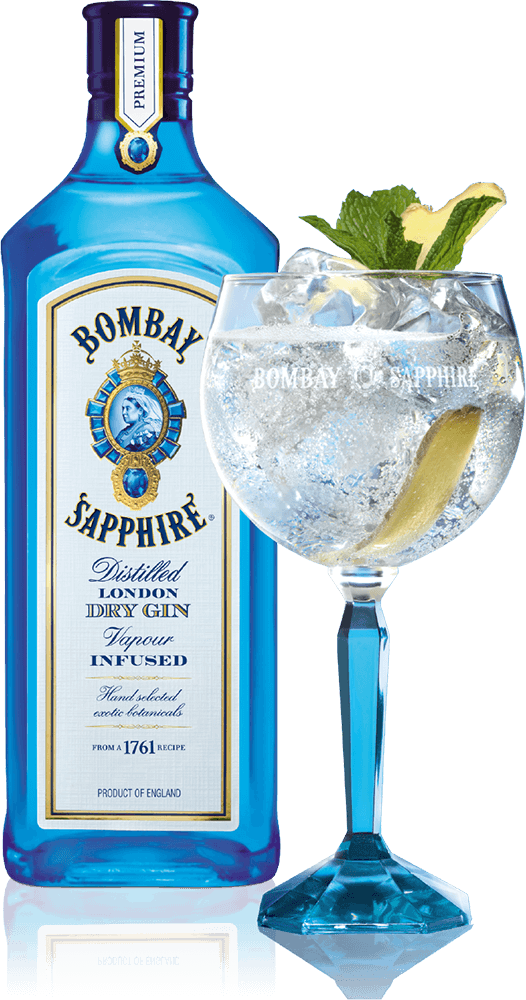 Grey Goose Le Fizz
This uniquely balanced cocktail uses soft, floral elderflower and refreshing lime to highlight the smooth, rounded taste of GREY GOOSE® Vodka.
Ingredients:
35ml GREY GOOSE Vodka
25ml St-germain Elderflower Liqueur
20ml Freshly Squeezed Lime Juice
50ml Soda Water
Method:
Build all ingredients except soda water in a Boston glass
Top with cubed ice and shake
Fine strain into a chilled flute
Top with chilled soda water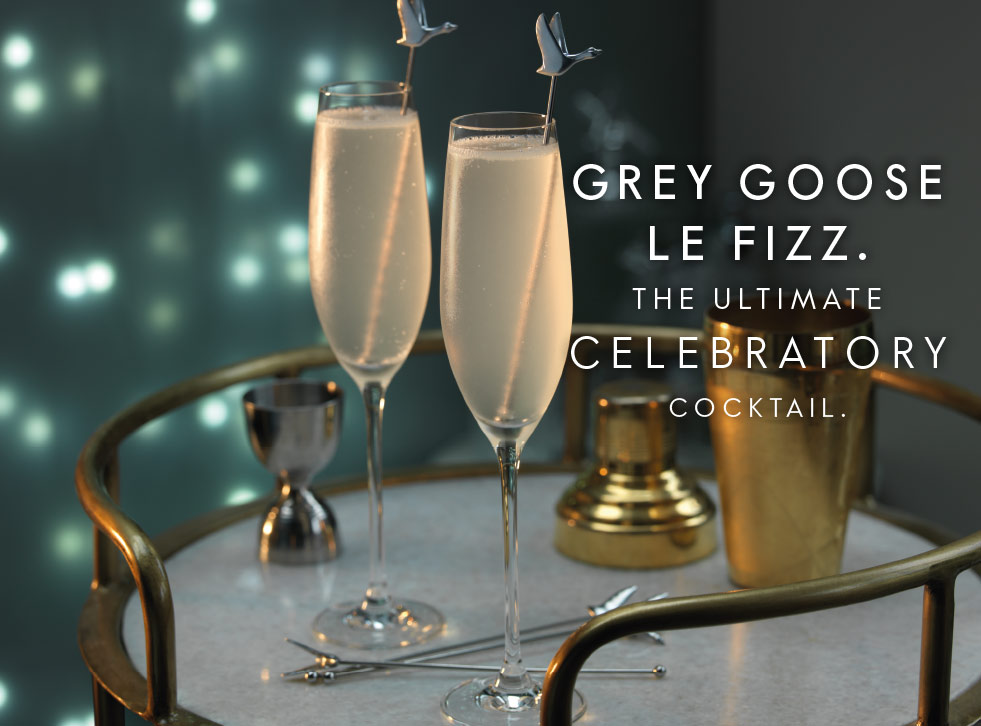 With Bacardi Spiced &amp Cola

With Bacardi Spiced &amp Cola
Spice it up with the smooth & smoky flavours of Bacardi Spiced and Cola. Pour into a glass, skip the straw and lime
Ingredients:
35ml Bacardi Spiced
100ml Cola
Ice Cubes
Method:
Fill a glass with ice cubes
Pour on Bacardi Spiced
Top with chilled cola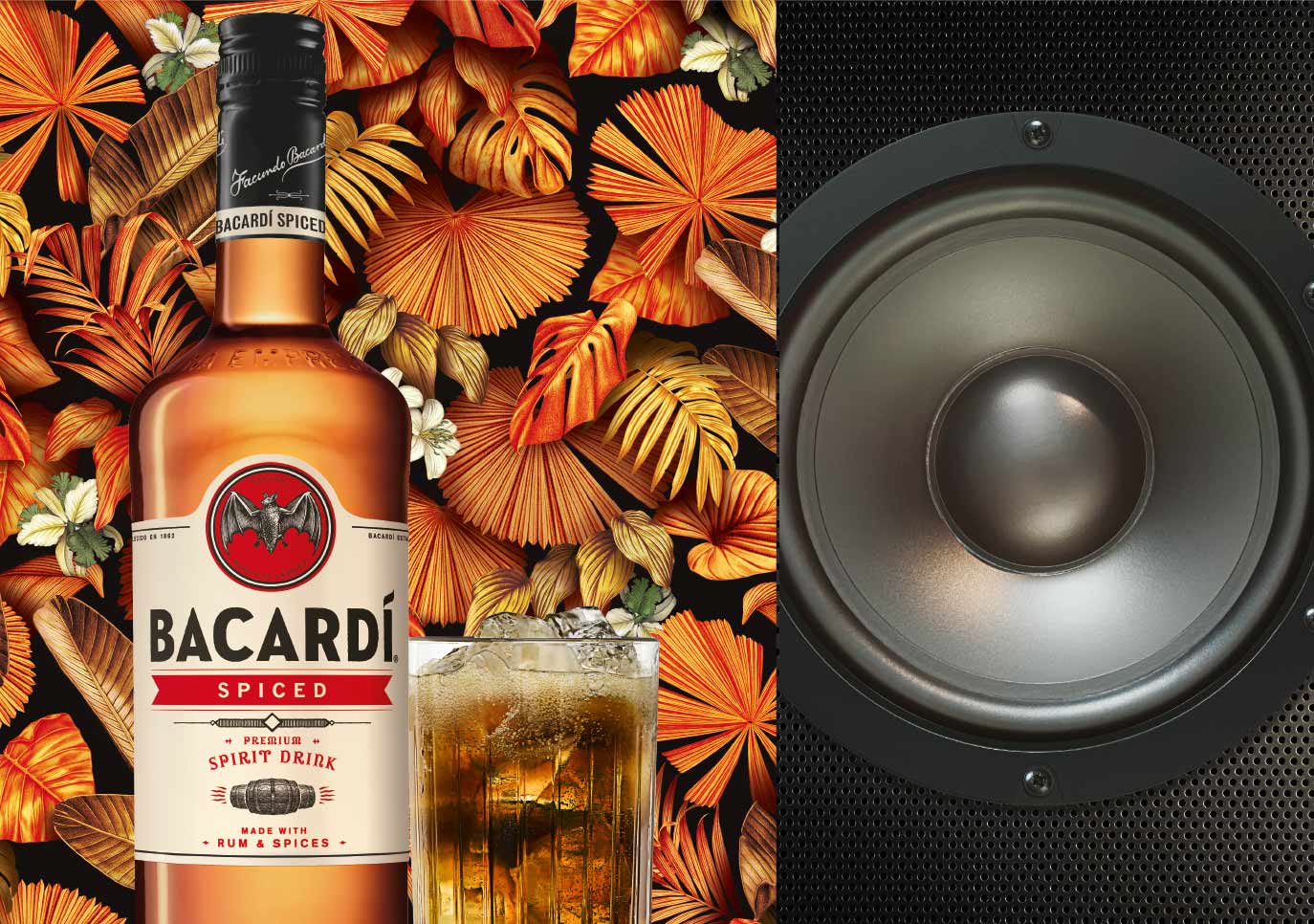 Jack Honey Smash
A classic style of cocktail containing spirit/liqueur, citrus & mint. A smash is so called due to the shaking with ice smashing the mint leaves to small pieces.
Ingredients:
50ml Jack Daniels Tennessee Honey
6-8 Mint leaves
12.5 ml Lemon juice
12.5 ml Simple syrup
crushed ice
Method:
1/2 fill a cocktail shaker with cubed ice
Add all ingredients and shake vigorously for 15-20 seconds
2/3 fill a highball glass with crushed ice
Strain the liquid into the glass
Add mint sprig to garnish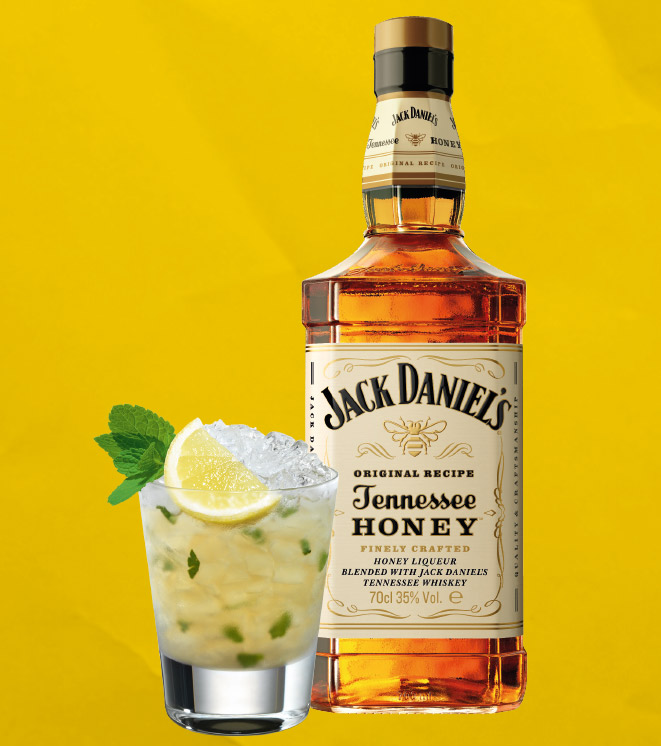 Lynchburg Lemonade
Jack has always been more than just whiskey. So this recipe is more than just lemonade. It's a long cool refreshing drink made for those long hot days. Although folks in Lynchburg would say it's best enjoyed any day you darn well choose.
Ingredients:
35ml Jack Daniels Old No.7 Tennessee Whiskey
15ml Triple Sec
2 Squeezes Fresh Lemon
Lemonade
Cubed Ice
Garnish with Lemon slices
Method:
Mix all ingredients together in a highball glass and stir.
Garnish with a lemon wedge or two.